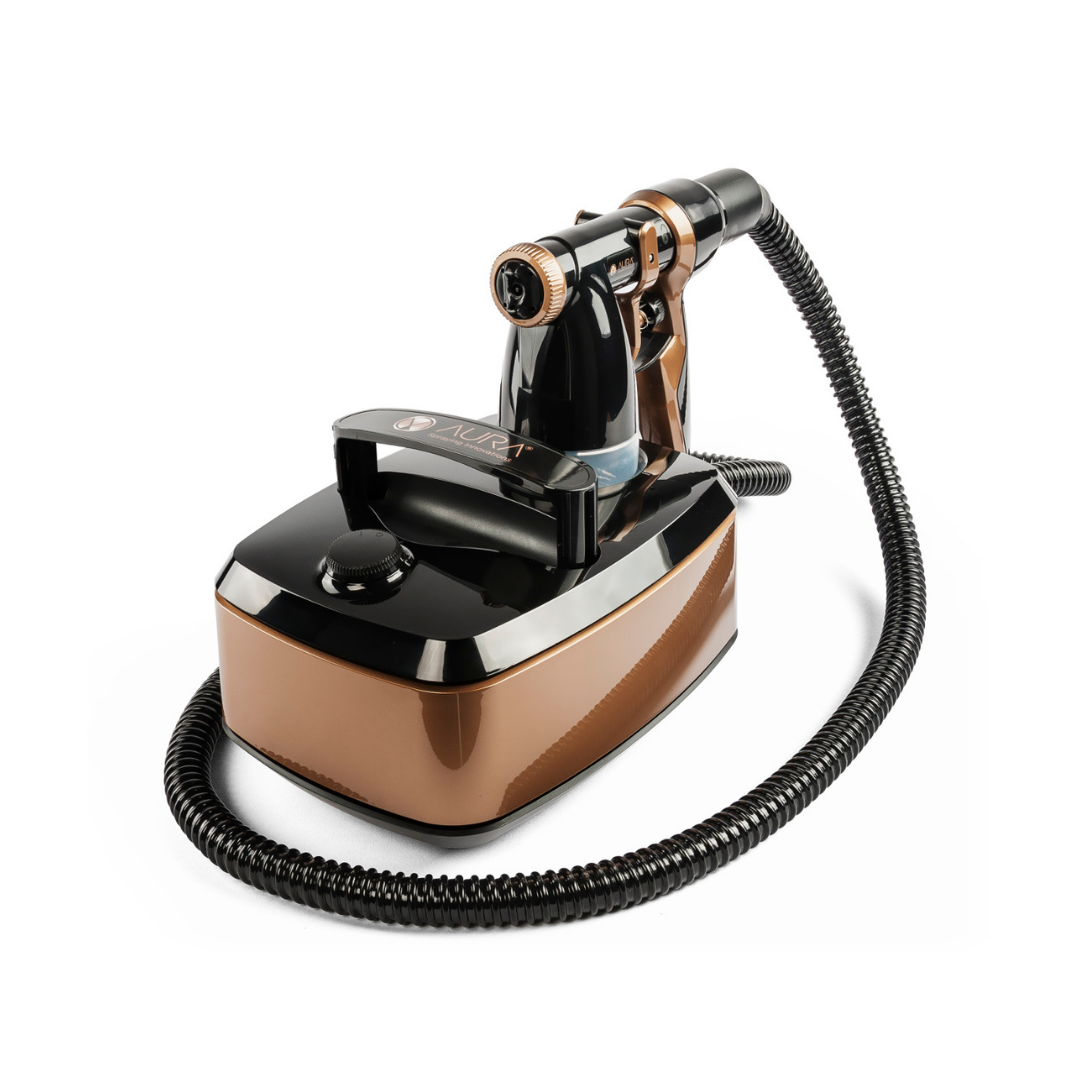 AURA Allure Xena Tanning System
The Allure Xena is strong on the inside and radiant on the outside. It has the deluxe Xena click & tan gun with metallic highlights, to match the compact glossy turbine, making it perfect for salons and spas.

** AU & NZ ONLY - WILL NOT WORK OVERSEAS DUE TO CHANGE IN VOLTS.
Key Benefits
• Fine and precise flow control
• Non clog technology
• Flawless spray patterns
• 1-2-3 easy clean nozzle
• Stylish salon design
• Extremely lightweight
• Whisper quiet turbine

Product Specifications
• Power source: 230 V, 50 Hz
• Power consumption: 280 W
• Noise rating: 75.5 dB
• Hose: 3.5 m
• Cup volume: 200 ml
• Weight: 1.6 kg
• 12 month warranty applies
The best Tanning machine
This tanning machine is ABSOLUTELY amazing. Its compact, Easy to use, light, hose long and flexible, pops in and out so no twisting into machine. Has a handle for carrying. No over spray like my previous machine, therefore getting 20 tans + from a litre of Tan!! Amazing!!