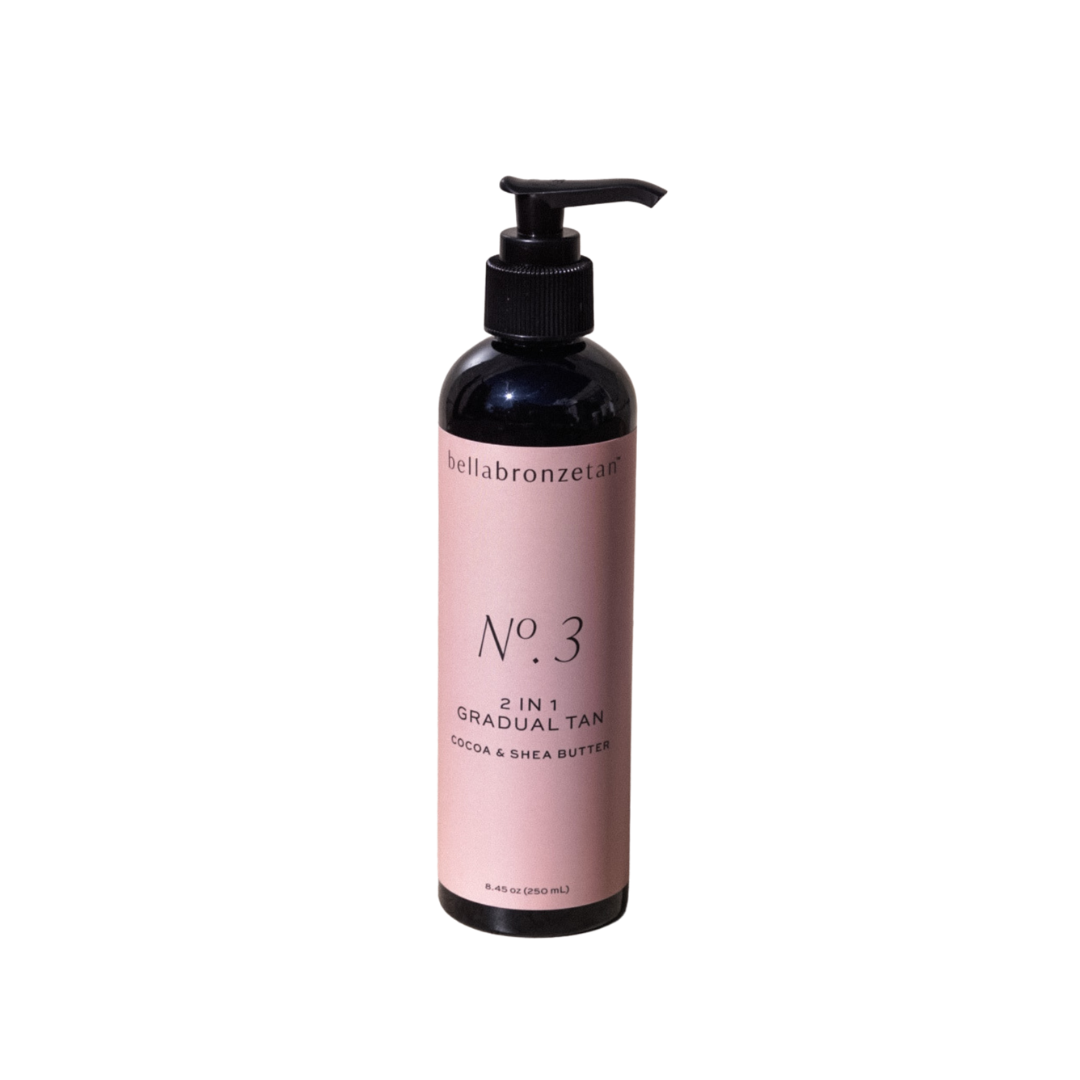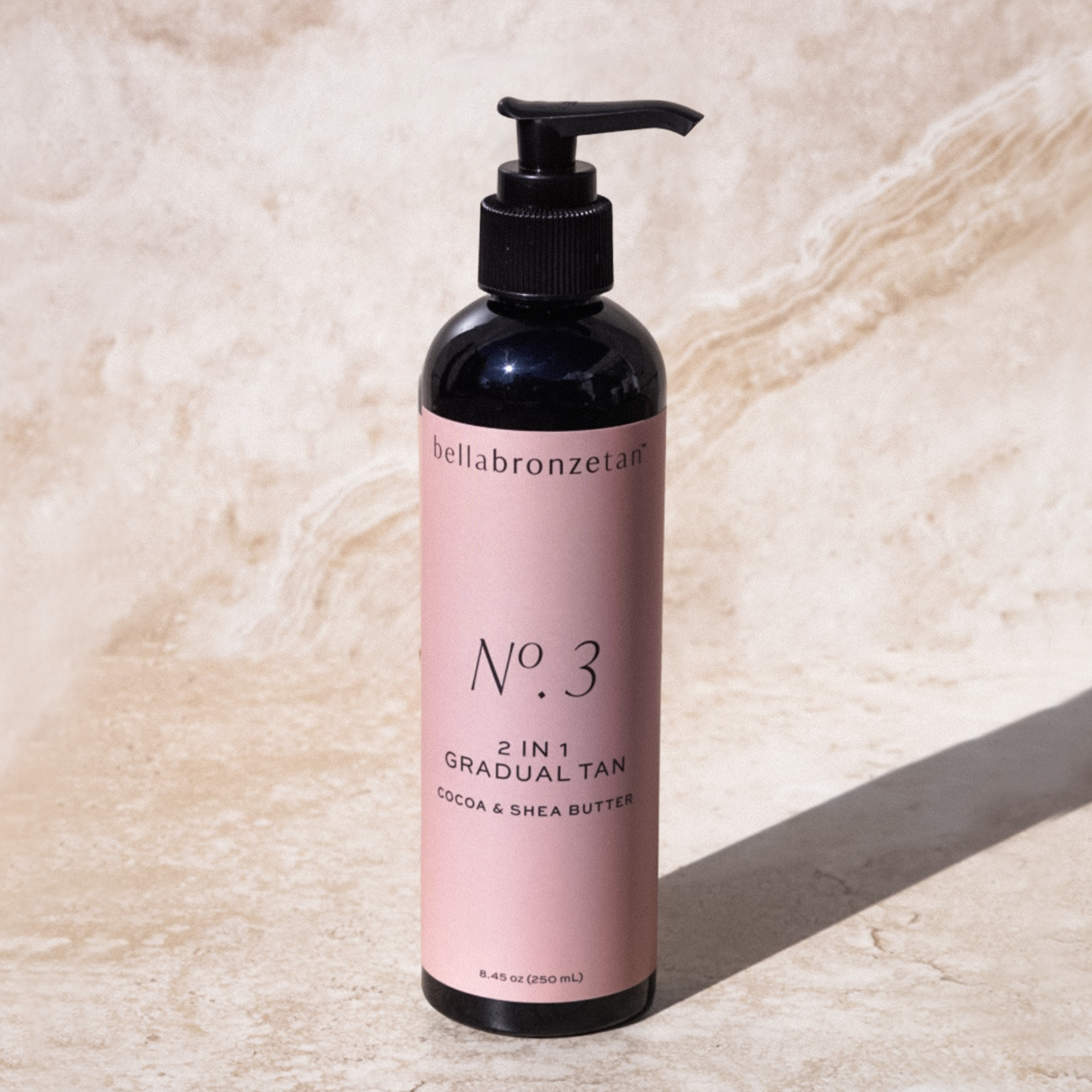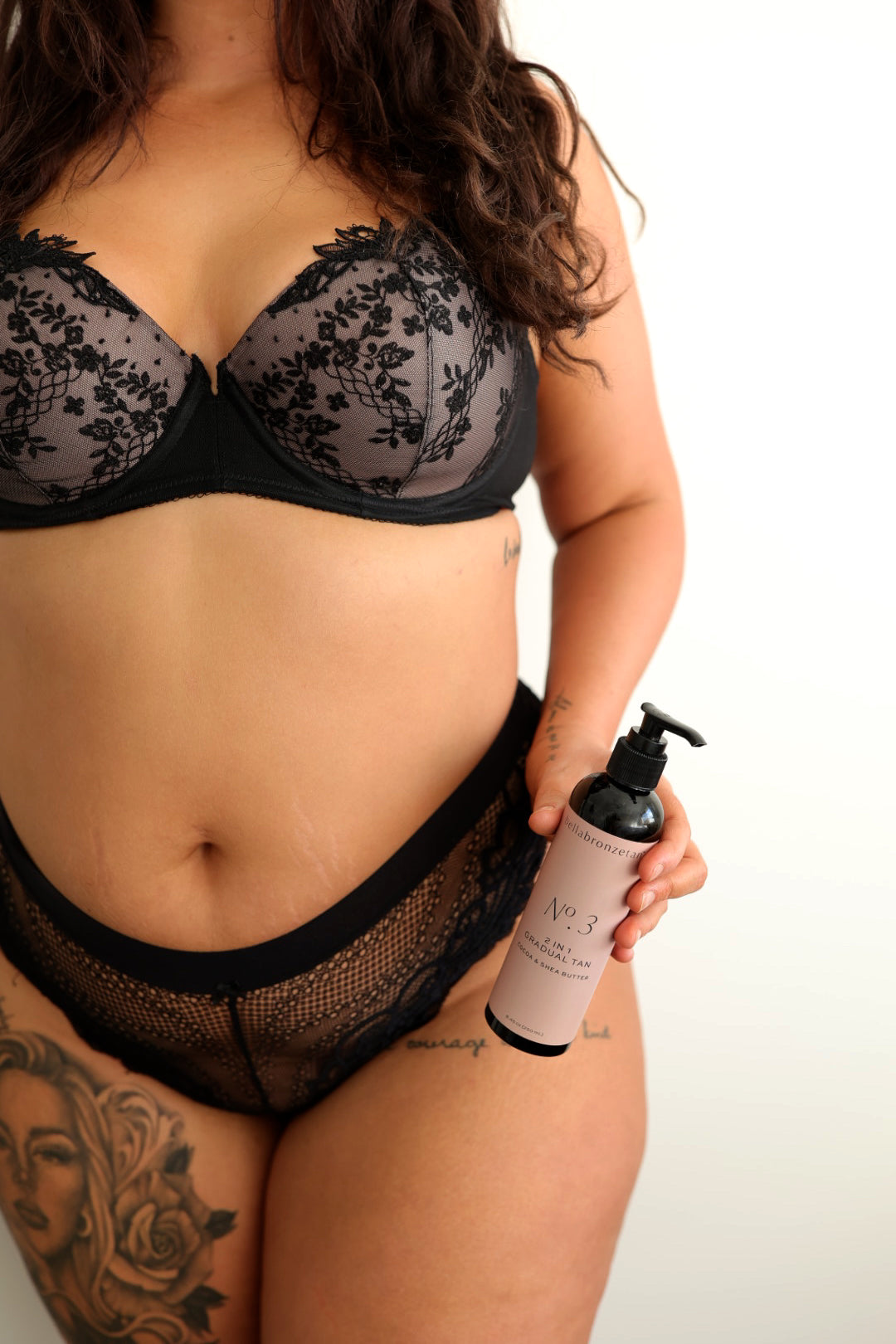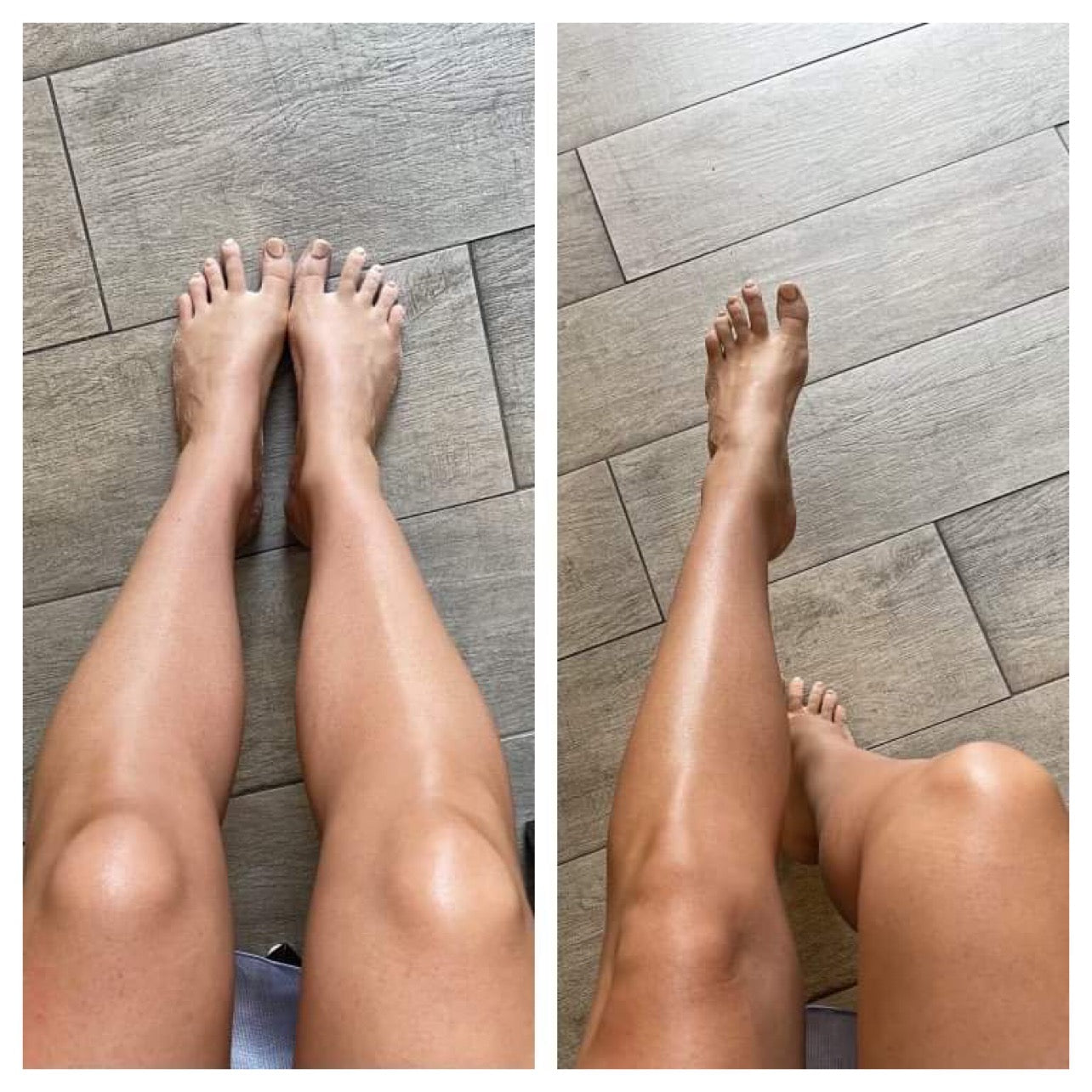 2 in 1 Gradual Tan - LOW STOCK
Our 2 in 1 Gradual Tan is a must for your beauty cupboard and routine! The blend containing natural DHA has been designed to not only nourish your skin whilst you build colour gradually day to day, it also extends the depth and longevity of your spray or self tan. You will receive maximum hydration thanks to our combination of avocado, rosehip, grape and jojoba oils plus goji berry extract and shea butter. Suitable for use on all skin types, including sensitive, dry and mature.
How to use
To build tan: Use once daily until desired colour is achieved. 
To extend tan: Use every second day, we recommend using our Hydrating Body Moisturiser on alternative days
FAQ's
WILL THIS GIVE ME A LONG LASTING TAN? Our Gradual Tan is a hydrating and nourishing moisturiser containing natural DHA. The blend has been designed to build a natural colour day to day and also to extend the depth and longevity of your spray or self-tan.

HOW OFTEN CAN I USE?
Our Gradual Tan can be used daily and will gradually build a tan after each application. Whereas our self-tanning mousse only needs to be applied and washed once to achieve a tan.

HOW DO I APPLY? Just by using your hands! Use once daily until desired colour is achieved. Be sure to wash your hands thoroughly after as our Gradual Tan contains natural DHA. Can I use 2 in 1 Gradual Tan on my face? Although our Gradual Tan is packed full of nourishing ingredients such as avocado, rosehip, grape and jojoba oils we recommend using our Face Mist Tan for your face.

DO I NEED TO REMOVE THE TAN? Our Gradual Tan is designed to have you build up to your desired colour on a daily basis. Our Gradual Tan will slowly fade off the over time and evenly; however, we recommend using our Luxe Exfoliating Mitt should you need to remove immediately.

Ingredients
Aloe barbadensis (Aloe Vera) leaf juice#, Aqua, Caprylic/Capric triglyceride*, Cetearyl alcohol*, Dihydroxyacetone*, Stearic acid*, Glycerin*, Butyrospermum sparkii (Shea) butter*, Theobroma cacao seed (Cocoa) butter*, Rosa eglentaria (Rosehip) fruit oil#, Persea gratissima (Avocado) oil*, Simmondsia chinensis (Jojoba) seed oil*, Lycium barbarum (Goji berry) fruit extract#, Citrus grandis (Grapefruit) seed extract*, Vitis vinifera (Grape) seed extract, Xanthan gum, Ceteareth-20*, Sodium PCA, Tocopherol*, Phenoxyethanol, Ethylhexylglycerin, Maltodextrin#, Parfum, Sodium hydroxide, benzyl benzoate, Limonene, linalool

* Derived from Plant # Certified Organic
Best
Love the gradual tanner. Feels amazing, gives my skin a HEALTHY glow.
Love!
This is by far the best gradual tanning moisturiser i have used. It doesn't have a overpowering smell, it soaks into your skin nicely and doesn't leave a oily feeling. The coverage is Amazing and never leaves my hands blotchy. I use their Ultra dark foam tanner and the gradual is amazing to extend the life of my tan on my hands and feet. Highly Recommend.
IM SOLD!
I don't love fake tanning mainly because I'm time poor and don't like sleeping in my tan. Tried the 2 in 1 gradual tanning lotion and I am IN LOVE! Best , most natural gradual tan and I had the perfect depth after just two applicAtions (two days apart). It's also working amazingly on my face and neck … feels beautiful and moisturizing and certainly doubles as a face cream. I've never been happier with a tanning product xx
Love it
So far love it. Extends my tan time and the if I get lazy, it builds a perfect tan within a couple of days
Best gradual tanning product I have used.
The 2 in 1 Gradual Tan surprised me with its texture, it is smooth and not sticky, It is the first gradual tan product that I have used that actually feels nourishing to my skin and I absolutely love the results it gives and the unique beautiful glow and that I can easily build the tan up if I want. I am so happy I discovered this product and have always received the best customer service regarding all the wonderful tanning products.